OUT NOW: Drawbird – Toy Room (Snapdragon Remix) | Uniting Souls Music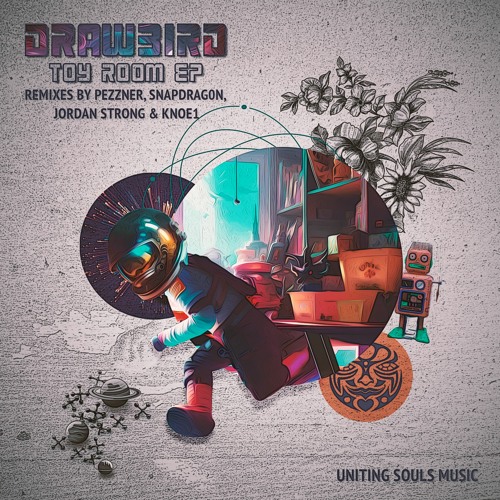 "Fresh from a recent Top 10 release, Uniting Souls Music present their next project!
Buy: https://www.traxsource.com/label/14733/uniting-souls-music
This release sees Drawbird make his return to the label after previously releasing with us on our "Winter Soulstice 2021- 2022″ compilation. He is an artist who has been an electronic producer & musician for around 20 years, with a focus on live performances, DJ'ing, soundtracks, and experimental styles.
What is a Uniting Souls release without Snapdragon!? Featured on lineups with some of today's biggest names in dance music, she represents the Northwest house & breaks scene like no other & has brought an amazing remix to this EP.
Snapdragon first bloomed in the underground of Phoenix, AZ in 2007. The beginning was marked by warehouse parties & many desert raves. She then sprouted with presence in premiere Scottsdale nightclubs (at first using her best friends ID because she was underage!) before migrating North with notable stops in Las Vegas. It's safe to say she has firmly planted her roots in Seattle and has fully blossomed into a genre-bending artist."