Richie Hawtin, aka Plastikman, unveils details of PhD Scholarship at the University of Huddersfield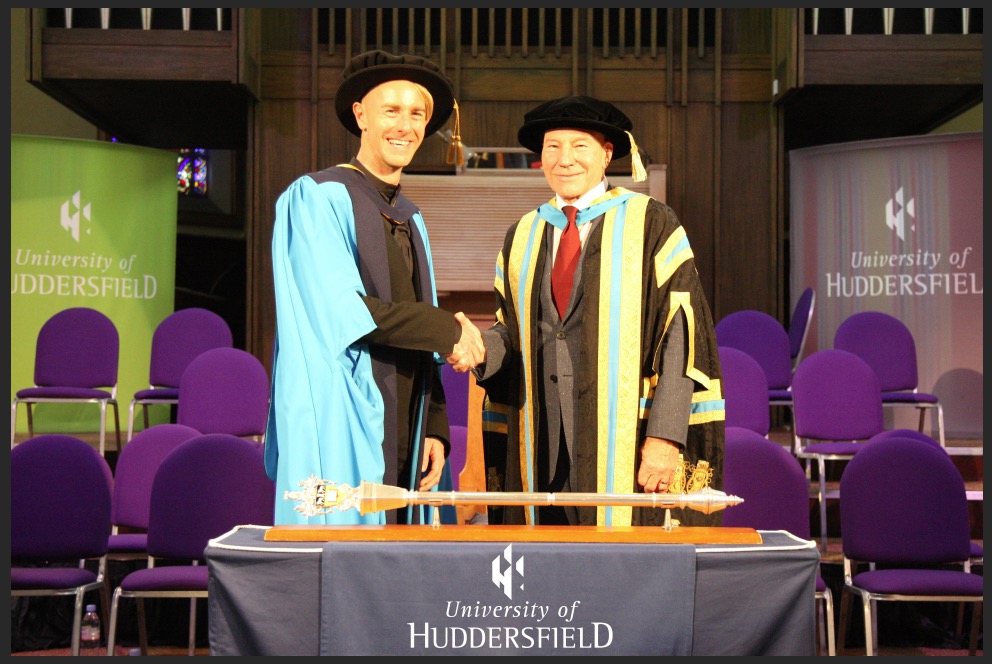 Richie HawtinThe electronic music visionary and techno pioneer unveils PhD Scholarship at the University of HuddersfieldA PhD Scholarship in the name of electronic musician, DJ and techno pioneer Richie Hawtin, aka Plastikman, has now been unveiled at the University of Huddersfield. Applications for the scholarship, titled The Richie Hawtin PhD Scholarship in Electronic Music, Cultures and Production, are now being taken up until 10th February to start in September 2023. The winning applicant will be selected by the university with guidance from Richie Hawtin, who will also offer tutorial support throughout the scholarship."There is huge scope for research within this PhD," says Professor Rupert Till, the University's Head of Department of Music and Design Arts, and an acclaimed musician in his own right under the name Professor Chill. "It could be anything within music such as electronic music, dance music, club music, DJ culture or even around composition or analysis." "Richie has set up his own labels; technology companies; an investment fund; a sake brand; has run a residency in Ibiza; and written many genre-defining albums. This is a wonderful opportunity to tap into his knowledge and experience."The University has deep links with Richie, starting when the British-Canadian artist was the subject of a PhD around a decade ago. Since receiving his honorary doctorate, Richie has visited to give masterclasses and one-to-one sessions with students where he has offered advice on their music. Speaking about the PhD Scholarship, Richie Hawtin comments: "I'm honoured to continue my relationship with the University of Huddersfield and participate in their PhD Scholarship program. My hope is to offer my experience and insight into the many areas of Techno culture which I've been involved in over the past thirty years. To assist in a student's exploration of the past and inner workings of our industry and help them offer new critical analysis from a contemporary perspective."
The University features more than 20 different recording and production studios, all equipped with top-of-the-line hardware, software and plug-ins, and there is an impressive collection of industry- leading microphones and recording equipment. It's music department is ranked 5th in the UK for music research and is ranked 25th in the QS World University Subject Rankings. Although the successful candidate would usually be expected to be based in Huddersfield, the University also has a distance learning PhD route. It also offers degree and masters courses in creative music production.
The successful candidate will work within the Popular Music Studies Research Group (PMSRG), which is part of the Centre for Research in Music and its Technologies (CRMT). The PMSRG is a hub for practice-based, practice-led and text-based research around popular music. It has hosted a string of international research events including the Ambient @ 40 symposium in 2018 and the industry-focused Creative Sampling, Sound Design, Artificial Intelligence in Mixing Day in 2022. The successful candidate can expect:
Full waiver of tuition fees.
Automatic consideration, for appropriate research projects, for the Creative Music Production Scholarship and/or the Nitin Sawhney Scholarship in Popular Music (both of which provide an annual stipend of £17,668 in addition to a fee-waiver).
Full-time PhD study for three years beginning in September 2023.
Supervision from internationally renowned staff, including, if appropriate to the subject of the research project, some tutorial support from Richie Hawtin.
Opportunities for creative production work, collaborative projects, publication, and the expectation to gain teaching experience.
Access to the Teaching Assistant Preparation Programme (TAPP), which can lead to the qualification of Associate Fellowship of the Higher Education Academy (AFHEA).
Access to additional financial support through the Postgraduate Support Fund of the School of Arts and Humanities.
If not successful, consideration for a partial fee-waiver or full-fee study.
Full details at: https://research.hud.ac.uk/research-degrees/researchscholarships/schoolofartsandhumanitiesscholarships/richie-hawtin-scholarship/
https://research.hud.ac.uk/music/
Additional information:
To apply: https://www.hud.ac.uk/postgraduate/how-to-apply/
Closing date: 10th February 2023